Pearland Property Management
Let us manage your Pearland rental property
Property owners throughout the Pearland area can turn to ELDA Management Services for experienced and comprehensive property management services. We confidently provide a full list of property management services, from tenant screening to accounting and maintenance. We want Pearland property owners and tenants to love their renting experience, and we strive to provide a personal touch to every interaction.
An experienced and trustworthy property management company can make all the difference in renting a home, whether you're a property owner or a resident. We strive to take the stress out of renting, with a proactive and reliable approach to every aspect of property management.
In addition to an inviting atmosphere, we embrace modern technology and the convenience that it offers our clients. Through our modern website, both residents and property owners can find effective means of communicating with us at any time, as well as monitoring the status of rental properties and requesting maintenance needs.
We understand each property is significant, large or small.
We strive to communicate with property owners and provide updates on the status of their investment property, so that they never come face to face with unknown and unwanted surprises.
Our job is to ensure the excellent maintenance and overall satisfaction of residents and owners. Rest assured that your Pearland investment property is safe and thoroughly maintained while in the hands of ELDA Management Services.
Benefits of using ELDA Management Services, Inc.
No hassle management
Automated owner statements
Online Owner Portal Access
Industry leading marketing tools
24/7 maintenance request handling
Prompt Response to Tenant Requests
Low vacancy rate
Low time on market
Industry specific local knowledge
Rent Collection
Financials
Leasing & Screening
Maintenance & Repairs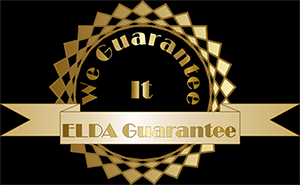 By offering a number of residential management services, ELDA Management Services, Inc. takes the stress out of rental properties throughout Houston, Katy, Sugar Land, and Humble. We handle every aspect of the process, from seeking out residents to responding to maintenance requests. Read below to discover more details about our comprehensive property management services.
What we do as your Pearland property manager:
Rent Collection

Rent is due on the 1st of each month, considered late if received after the 3rd (most cases).
3-Day Notice will be sent by the 5th of the month via Certified mail and regular mail.
Calls will be placed to determine status of payment.
Documents will be sent to the Attorney for eviction filing by the 20th.

Invoice Payments

Payments for Utilities, HOA, Taxes and any other pertinent property requirements can be done at owners request.
Payments will be deducted from owners account balance automatically on a monthly basis.
(If the property has a consistently negative cash-flow each month, additional minimum balance amount in the account is required).

Financial Services

All transactions affecting account balances are recorded and explained in detail.
You will be able to see day-to-day transactions on our highly customized website.
Monthly statements will be e-mailed monthly and added to Owner's Portal history tab
Copies of all work orders and receipts are kept digitally, available upon request.
Annual account summaries will be provided to facilitate tax preparation

Management Fees

Our monthly management fee is payable when the rent payment is received.
Payments are automatically deducted from your account at the time the rent payment is posted.
All fees are set at time of contract.

Leasing

We will seek quality residents for each property.
We will screen each resident through credit and background checks.
We will be aggressive in marketing each property to assure we obtain quality tenants in a short time
Applicants are required to complete an online rental application and to provide pertinent documents.
After application approval, appointments are made to complete and sign lease agreement.
A copy of the lease agreement will emailed to you upon execution.
Walkthroughs are completed prior to move in and after move out for comparison purposes.
Video and Photographs are taken of the condition of the property to record condition.

Security Deposits

Security deposits are collected upon signing of the lease agreement.
Deposit is equivalent to one full month rent unless otherwise specified
Pet deposits are generally non-refundable to help with additional turnover costs.
All deposits are maintained in a trust account.
Deposits are itemized within 30 days of tenant move out and disbursed accordingly.

Repairs and Maintenance Services

Residents will have several ways to request a service.
All requests are handled through our state of the art computer system.
Owners and residents will be able to track requests through the website.
Most repair and maintenance services are performed by 3rd party vendors.
We maintained a complete list of vendors who provide quality service at a low cost.
Written estimates are obtained for vendors for comparison purposes.
Owners approve all estimates above agreed minimum prior to work being done.
What Kind of investor are you?
Homeowner turned to Investor

Why sell your home if you can rent it?

It may be that you are relocating and your property is not selling fast enough, we can help you fill the gap. Lease your property and turn a cash flow problem into a cash flow solution. We guide you through the process of renting your home for the first time, helping your transition from a homeowner to a real estate investor by providing the necessary information to make savvy decisions.
Watch the video to learn more aboute "What is Propoerty Management?" Here are some helpful blog posts too!

Fill out our "Free Report" form to get a complimentary assessment on your property. We'll email you the current rental value of your property, there's no obligation!

Experienced Investor

Start maximizing your income, while minimizing your responsibilities!

You may have one property or many, we are here to help you remove the headache of managing your properties. With the income you receive, you can focus on where to apply your income rather than wondering when the next maintenance call will come from a tenant.

When looking for your next investment opportunity in Pearland look no further! We are consistently surveying the market for that next great investment.

Here are some helpful blog posts to help you choose a Property Management Company:

Fill out our " Free Report form to get a complimentary assessment on your property. We'll email you the current rental value of your property, there's no obligation!

Foreign Investor

Living abroad and looking to invest in Pearland?

Managing property from out of the country can be very challenging, we help you search and choose the right property for your investment needs, manage all your local portfolios, and connect you with expert CPA's and Attorneys to make sure you are not faced with paying the 30% tax assessment on your US income.

Here are some helpful blog posts to help you choose the right Property Management Company:

Fill out our "Free Report form to get a complimentary assessment on your property. We'll email you the current rental value of your property, there's no obligation!
Pearland Property Management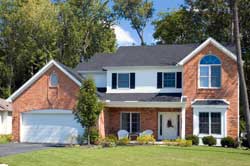 As the Pearland area continues to grow, families are finding the charming community and diverse environment as a great place to put down roots. With a population of over 100,000, the city features a wide range of housing arrangements, and we are proud to offer our trusted property management services throughout Pearland and the nearly areas.
At ELDA Management Services, we want property owners in Pearland to enjoy their rental experience and minimize any related stress. With our online Property Owner Portal, our clients can easily access their properties and view details regarding their status. With this open communication and personal attention from our experienced staff, we strive to build a relationship of trust and comfort with every Pearland property owner.
We also want our Pearland residents to have a great rental experience, and we use our website to provide convenient information and necessary forms, such as our lease application, maintenance request form, and lease agreement.
Areas in Pearland and Brazoria County Include:
Sunrise Lakes
Southern Trails
Southdown
Lakes of Highland Glen
Shadow Creek Ranch
Country Place
Silverlake
Best Pearland, TX Property Management Service
Through relationships of trust, we offer comprehensive services that both tenants and property owners can rely on, from accounting to inspections. To learn more about our residential property management in Pearland, contact us to schedule your individual consultation. We can provide personalized information about how we can make your rental experience amazing.
Areas We Serve