Do you know how much you could be set back if you make this simple mistake? In property management in Houston or anywhere, you must always be aware of when checks can be deemed invalid. This is why:
Look Out For Signs of Fraudulent Checks.
Today I want to speak to you for couple minutes about making sure that the payment and checks that you receive for your property management are accurate and how to detect potential fraudulent checks. Just yesterday I received this particular check and it was supposed to have been a security deposit to secure the rental. After briefly looking at it, it clearly stated it was a cashier's check, but after reviewing the check carefully, you will see that it is printed on standard blue paper or blank form. This had us a little bit concerned about since Cashier Checks always are generated by the bank and not homemade. We went ahead and ran it through the bank, since we still had plenty of time from the time of move in. Shortly thereafter, the check did come back as a fraudulent check.
As a landlord or property manager, you always have to be careful and check all the payments that come through. Look for smeared ink or InkJet type lettering and anything that may seem out of the norm. Especially when you are dealing with a cashier's check or Money Order. One of our policies within our property management company is to always collect security deposits and first month's rent in certified funds specifically for this reason. It is truly important that we look at the details and make sure everything looks correct before we process the payment.
Fortunately we noticed this when we receive the payment and keys were never handed to the tenant, while we allowed the check to clear. We were able to communicate with the tenant and discuss the seriousness of their actions.
These are some things to look for and don't make the mistake that will cost you dearly long term. Once that tenant has moved into the property, you can not just remove them and must go through the proper eviction process.
We hope this has been helpful and like this blog, I will continue create other blogs that can help landlords and other property managers here in Houston and in other cities. Again, this is Elias with ELDA Management Services.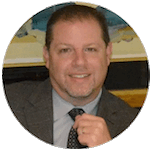 If you want to talk more about Houston property management fees or
Houston property management
, please
contact us
at ELDA Management Services, Inc.