There are a lot of questions that come up with rental property maintenance. These are really important topics to discuss because maintaining your investment property is critical. Your property manager should be able to quickly take care of any needed repairs and have a preventative maintenance plan in place.
Property Management Houston: Managing Maintenance
Like anything else, as a property ages, things will fail. These repairs can be costly, but this is part of the investment. As your property managers, we have to get into the property, assess the issue, and resolve it. Your role as an owner is to approve the repairs in a timely matter. The property code in Texas states you have seven days to cure most issues, and those that affect health and hazards require even greater urgency. These are critical points to address.
Develop Vendor Relationships
Another part of rental property maintenance is having a good set of vendors. All your vendors will have a different knowledge base, different certifications, and different insurance requirements. This is important because you don't want to send an air conditioning technician to do a plumbing job. You don't want to use a handyman who thinks he can do everything but can't. Property managers should know who to send for each type of repair. Using great vendors will minimize your property maintenance fees.
Benefits of Preventative Maintenance
Preventative maintenance has to take effect because it avoids other issues. Tenants may be upset when something like an air conditioner stops functioning. If we set up a maintenance plan so that the air conditioning unit is inspected once or twice a year, there will be less risk of having to run out for emergency repairs. In Houston, it can be 115 degrees with humidity, so air conditioning is a big issue.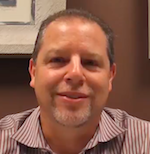 Maintenance needs to be addressed correctly and at a good price. Owners need to make sure these things are approved on time so tenants are happy and stay in your property for the long term.