The cost of property management depends on the management company you're working with, and it's something for you to consider when you're hiring professional help for your investment property.
Management Fee
Property management costs are either flat fees or percentage based fees. You will either pay one set price every month regardless of your property and the rent it earns, or you'll pay a percentage of the rent that comes in. With a percentage model, you'll pay a smaller fee on lower rents, but a higher fee on more expensive rents. The pricing model will depend on the company you hire.
Property Management Houston: Services vs. Fees
So, what does the management fee include? It should include all the aspects of property management, such as rent collection and financial accounting. You want to be sure you'll obtain a monthly statement, an annual statement, and a 1099 at the end of the year. Good accounting and expense tracking is critical for investors.
Your management fee should also cover tenant screening. When a tenant is placed, you want to know you're getting a good background check, an eviction search, a credit check, and a rental history. You want to know a tenant's financial stability has been checked. Your management fee also pays for a property manager's expertise, so make sure you hire someone who really knows the laws and regulations. You want to know if they are up to date with the property code and if they do anything to contribute to the property management community.
Maintenance and Leasing
Maintenance is sometimes included in the management fee, and sometimes companies will charge a maintenance fee or a percentage of your repair invoices. Find out if you're paying for
maintenance coordination
outside of your monthly fee. Leasing fees can also be charged, and this might be a full
month's rent, a percentage of a month's rent, or half of a month's rent. It covers the listing of the property and the costs of getting a tenant in place. In some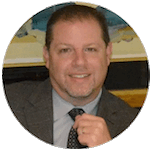 cases, there might also be renewal fees signed to keep a tenant in place. You want your tenants to stay, so this is a fee that's often worth paying.