There are three types of real estate investors who can benefit from property management help, and today we are discussing some of the things Houston property managers can do to assist property owners like you.
Homeowner Turned Investor
Someone with no experience in real estate investing might be a homeowner turned investor. Perhaps you have lived in the property and now you're going to vacate. Maybe it's because you can't sell it quickly enough or you need to relocate for work and you want to lease it. In that instance, the homeowner becomes an investor. You have an investment property now because someone else will pay to live there.
First Time Investors
A first time investor may be looking to purchase properties and may not have invested in the past. If you're a first time investor, you may live in a different city or a different state, but you know Houston is a great place to invest, so you want to purchase and build a portfolio.
Savvy Investor
An experienced or savvy investor is someone already invested who has been buying properties for a while and could have a collection of different types of rentals. The portfolio may include condos, single family homes, townhomes, and entire complexes. These investors can live in the U.S. or abroad. Many of them purchase properties without even seeing them because the numbers work.
What Do Houston Property Management Companies Do?
If you are one of these three types of investors, and you're wondering what do Houston property managers do – we have some answers. There are a few things you need from a property manager. First, there's leasing. You need to get a good tenant placed. You need someone to handle work orders when repairs are needed. There's also rent collection and making sure the tenant pays on time. Collecting and processing rent is very important, as is the payment of utilities and anything needed to maintain the property. Property managers also provide 24 hour emergency service. We know what constitutes and emergency and we provide an immediate response. You need someone to answer those calls.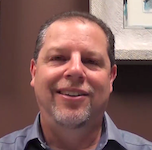 These are some of the basic services a property manager can provide for investors like you. If you'd like to talk about
Houston property management
, please
contact us
at ELDA Management Services, Inc. We'd be happy to talk with you anytime.